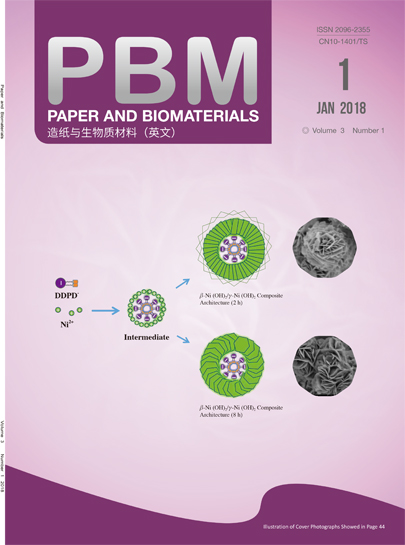 ISSN 2096-2355
CN 10-1401/TS
Editor-in-Chief: Zhenlei Cao
Board Director: Chunyu Cao
Paper and Biomaterials (included by CAS, Scopus), quarterly, is sponsored by China Technical Association of Paper Industry (CTAPI) and China National Pulp and Paper Research Institute Co., Ltd. (CNPPRI), published by China Pulp and Paper Magazines Publisher (CPPMP). It is a sci-tech journal of paper and biomaterials subject in English. Paper and Biomaterials will publish articles of original research articles and review articles, especially up-to-date achievements and advances in the entire field of raw materials, biomass energy, biomass chemicals, biomass natural active components, pulp and papermaking, and biomass new materials including nanocellulose, cellulose- and hemicellulose-based aerogel, lignin-based biomaterials, etc.